Lotus has been having a moment of fame in the Gulf Region for the last few years, and people can't get enough of it. Everything is now Lotus this and Lotus that, and it, like Nutella, is complimented for its ability to transform anything it comes into contact with into pure wholesomeness. People would eat Lotus even if it was served in a plate with a cuppa tea.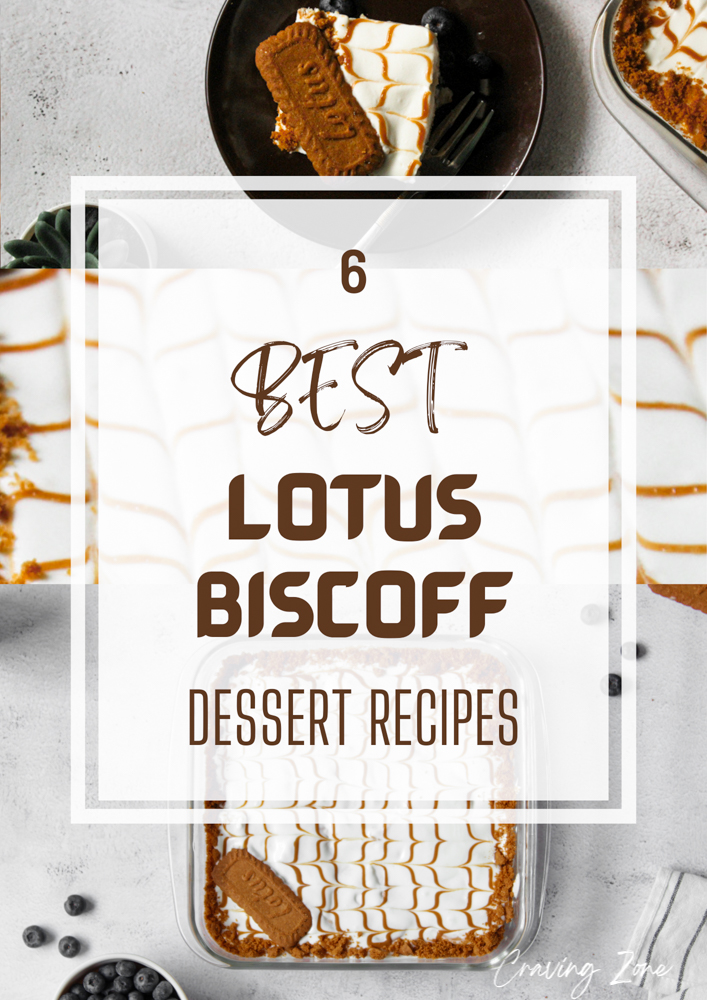 We're all true fans of not only lotus biscoff spread but also lotus biscoff biscuits. These biscoff biscuits are light, crisp, and irresistibly tasty, with hints of caramel and cinnamon. Don't you know! These lotus biscuits are even vegan friendly. Whether it's the biscuits as a snack or the spread smothered on toast and crumpets, or the biscoff cookie vegan, we can't get enough.
There are so many different recipes available on the internet using lotus biscoff products. For Biscoff fans, here are the 6 best Lotus Biscoff dessert recipes. These six recipes are simple, delicious, and appropriate for any occasion.
Table of Content:
Lotus Biscoff Lasagne
Baked Biscoff Cheesecake
Vegan Biscoff Ice cream
Biscoff Oatmeal Cookies
No bake Biscoff Swirl Cheesecake bars
Biscoff Milkshake
---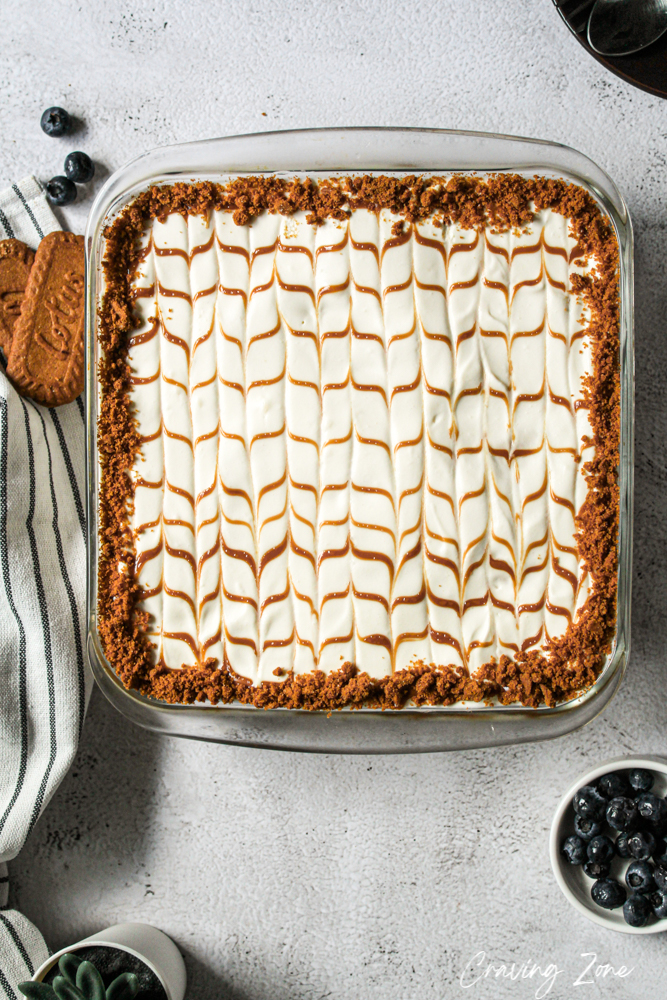 This Lotus Biscoff Lasagna is made with Biscoff and cream-layered goodness – and it looks just as delicious as it sounds.This is a decadent make-ahead dessert that is ideal for any occasion. An easy no-bake Biscoff lasagna recipe with a base layer of speculoos (lotus) biscuits, then comes a creamy center, and then it is topped with creamy biscoff speculoos spread.
---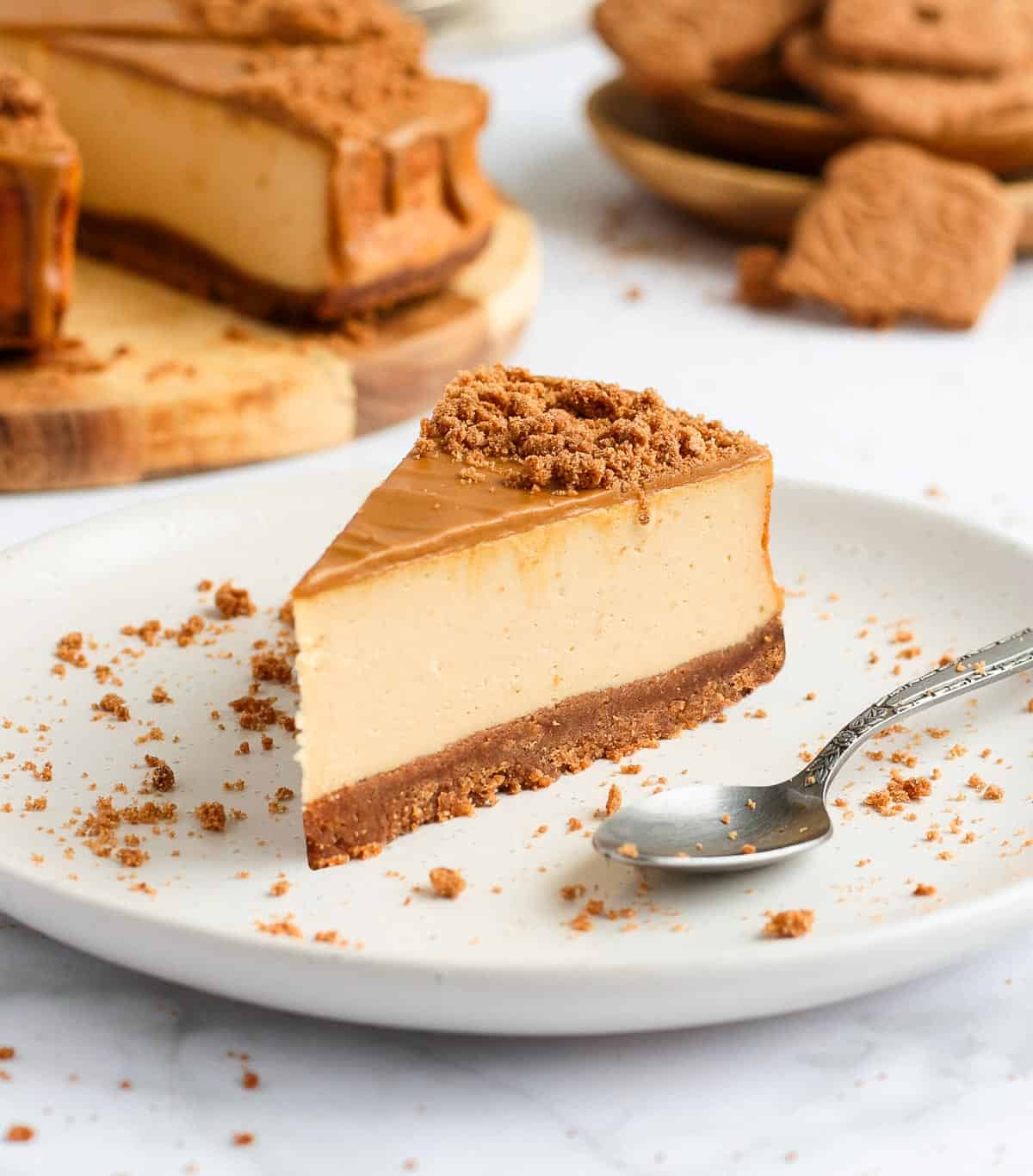 This incredibly decadent Baked Biscoff Cheesecake is the perfect dessert to make for a special occasion – or when you just want to treat yourself! With Biscoff used in every layer of this Cheesecake, you will get both the delicious caramelised spiced flavour of traditional Speculoos Cookies and the dense creaminess from a classic Baked Cheesecake.
---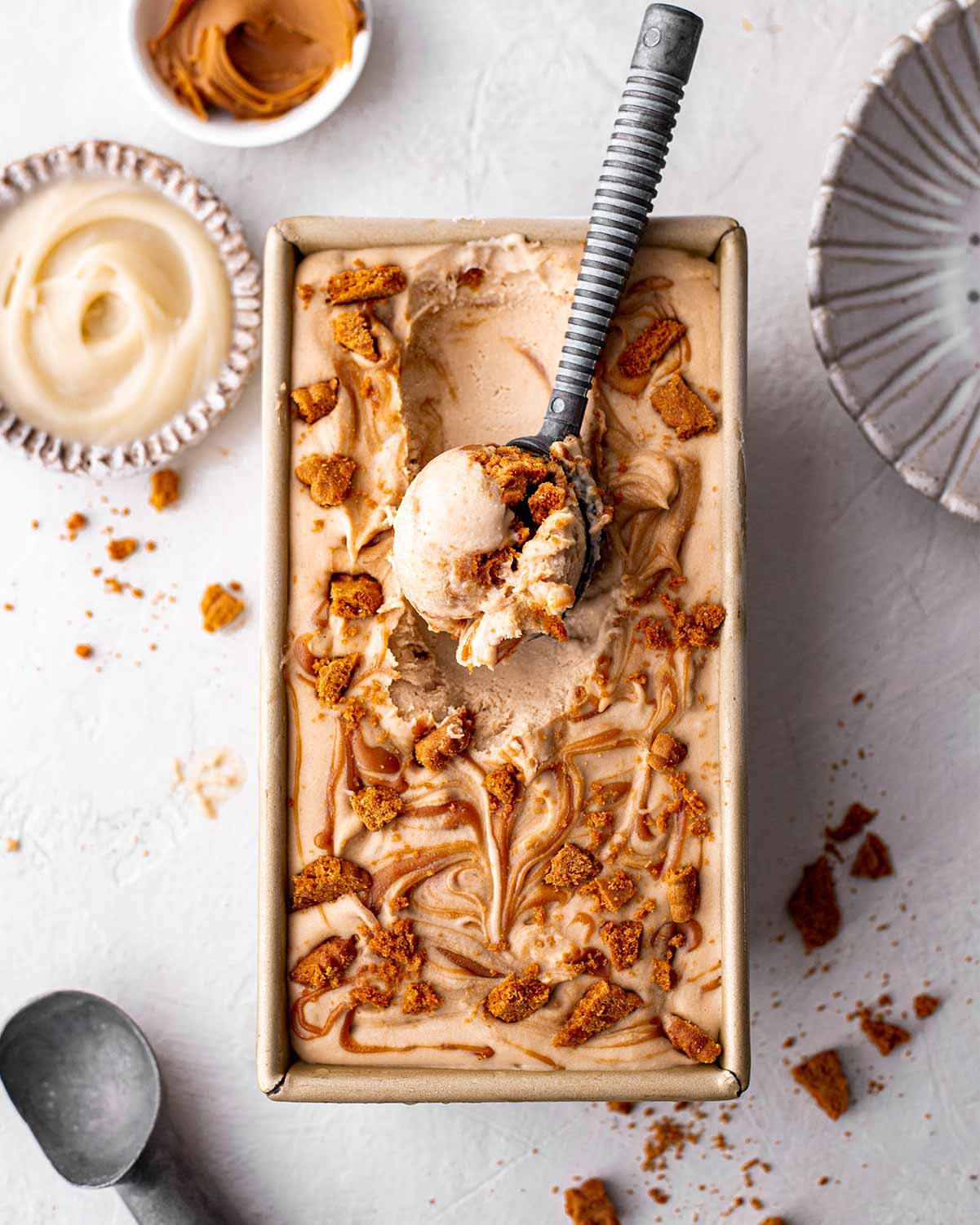 Easy no-churn vegan Biscoff ice cream made with only 3 ingredients. This non-dairy ice cream is so creamy and seriously easy to make. It's also completely nut-free! Normally, ice cream makers incorporate air into an ice cream mixture while freezing it. However, using whipping cream allows us to incorporate air into homemade vegan ice cream! You can totally make a delicious and melty frozen dessert without buying an ice cream machine!
---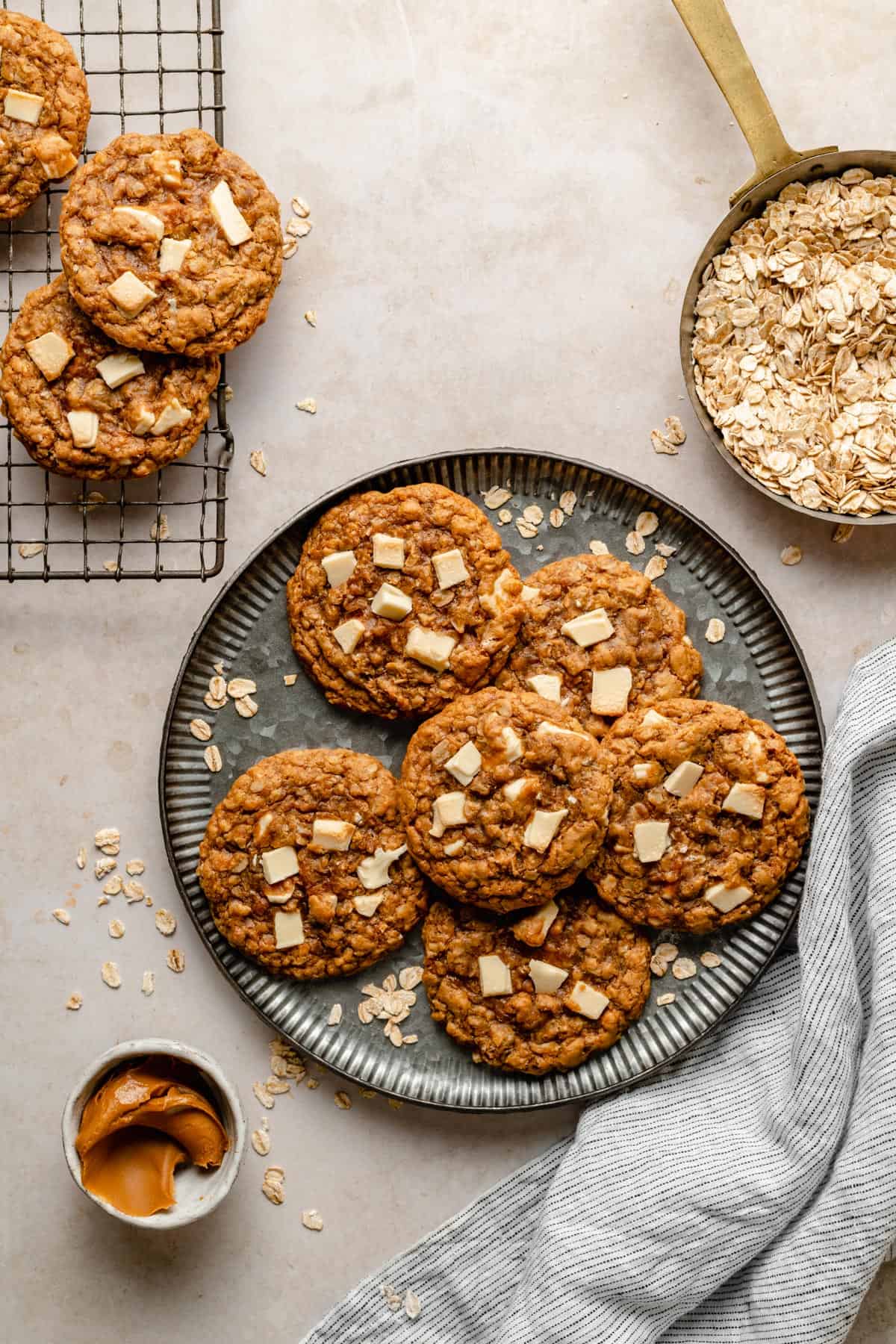 These biscoff white chocolate chip oatmeal cookies are thick and chewy and so moreish! They're so easy to whip together and only require a few simple ingredients. They're all you could ever want in an oatmeal cookie. Soft and chewy is the only way forward here! The spiced biscoff adds a fall touch to these oatmeal cookies, making them even more perfect.
---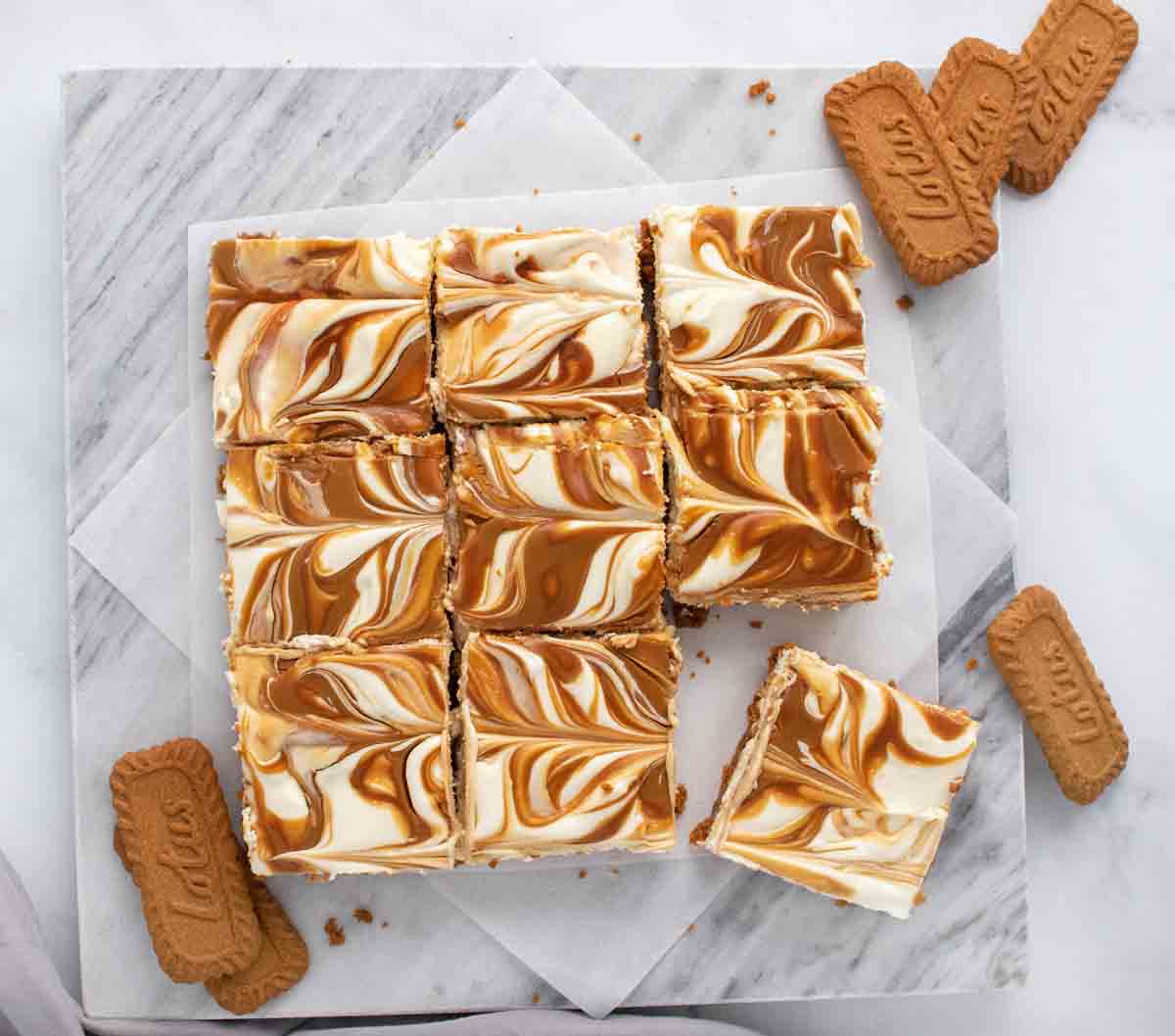 Have you ever tried Biscoff wafers or spread? If not, trust when I tell you my No-Bake Biscoff Swirl Cheesecake will introduce you to a whole new world of deliciousness! Wouldn't you love to sit down to a slice or two of this delicious cheesecake? I'm not ashamed to say I enjoyed for breakfast with my coffee….sigh.
---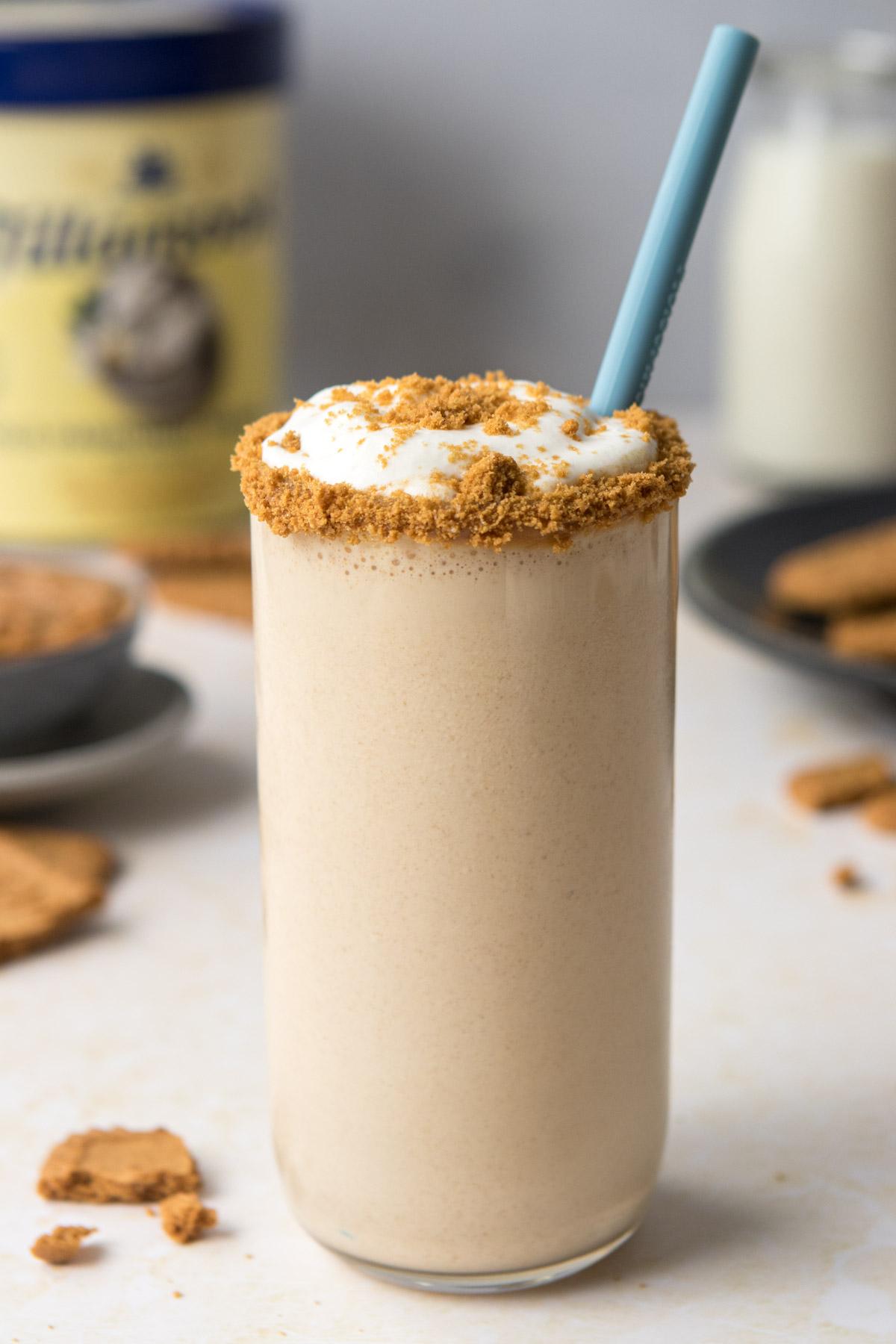 This 4 ingredient Biscoff milkshake is the perfect easy dessert when you're in need. Caramel and cinnamon flavors of Biscoff cookies and butter, blend together with creamy vanilla ice cream for this delicious treat. I like to have an ice cream stash on hand as well as chocolate chips, cookie ingredients, a brownie mix, and now Biscoff cookies so I can throw together a quick Biscoff milkshake when I need one. This milkshake comes together too quickly!
---
Craving for more dessert recipes?
Checkout these recipes below;
---
Did You try this recipe? Let me know in the comments, or tag me on Instagram @the_cravingzone. Also, please consider leaving a star ⭐️⭐️⭐️⭐️⭐️ rating in the comment section below.
---