Chocolate banana bread is one of the most quickest recipes . Overripe bananas are just mixed with some handy ingredients that are already in your hands. And your super moist and mildly sweet banana bread is ready.
What do you do with bananas that are ripening right before your eyes ?
Here is an easy way to use up the bananas that are getting black on the countertops of your kitchen or those brown one thrown in the back of the fridge . So just peel them off and start mashing them for making the delicious banana bread from scratch.
How to ripen bananas fast?
Microwave: One way to quickly ripen your bananas is to put them in the microwave with the peel for about 30 to 40 seconds, keep checking on between at around 15 second interval until the desired Ripeness. Let it cool it must be hot.
Warm places:You can simply put bananas at warm temperature area of your house for couple of days like refrigerator or near the sunny window you can have it naturally ripen bananas in front of you or put near some hot objects like stove it will help it become ripen faster.
Paper bag:Using paper bag can also help in ripen bananas just put them in the bag with loose top fold and leave it for couple of days.
Oven: Putting bananas in the oven can help you in developing the natural sweet flavor of overripe bananas.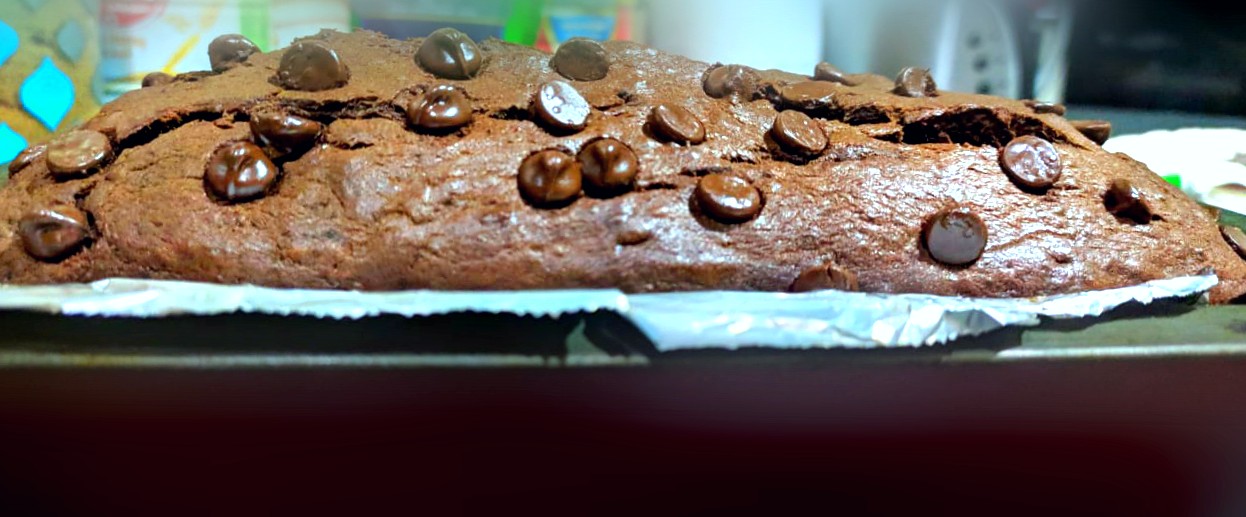 Quarantine Baking
During this ongoing pandemic all around the world we try to make sure that our families have a clean and safe environment and especially the food being prepared at home. Hence my choice while being quarantined at home now a days is only home-made comfort food like lasagna , Homemade Pizza, Tuscan chicken etc for my family.
The Chocolate Banana Bread despite being low-key still seemed to be the comfort food to have it on a rainy day with some combination of Dalgona Coffee alongside or hot chocolate drink, whichever you prefer to calm the depressed era now a days in this quarantine 2020.
Chocolate Banana Bread:
Ok, so before I share the recipe of this marvelous bread which comes with some simple ingredients which are already in your pantry. I would like to mention that I used milk chocolate chips.which just does wonders.You can also use semi sweet chocolate which would also work amazing for this recipe !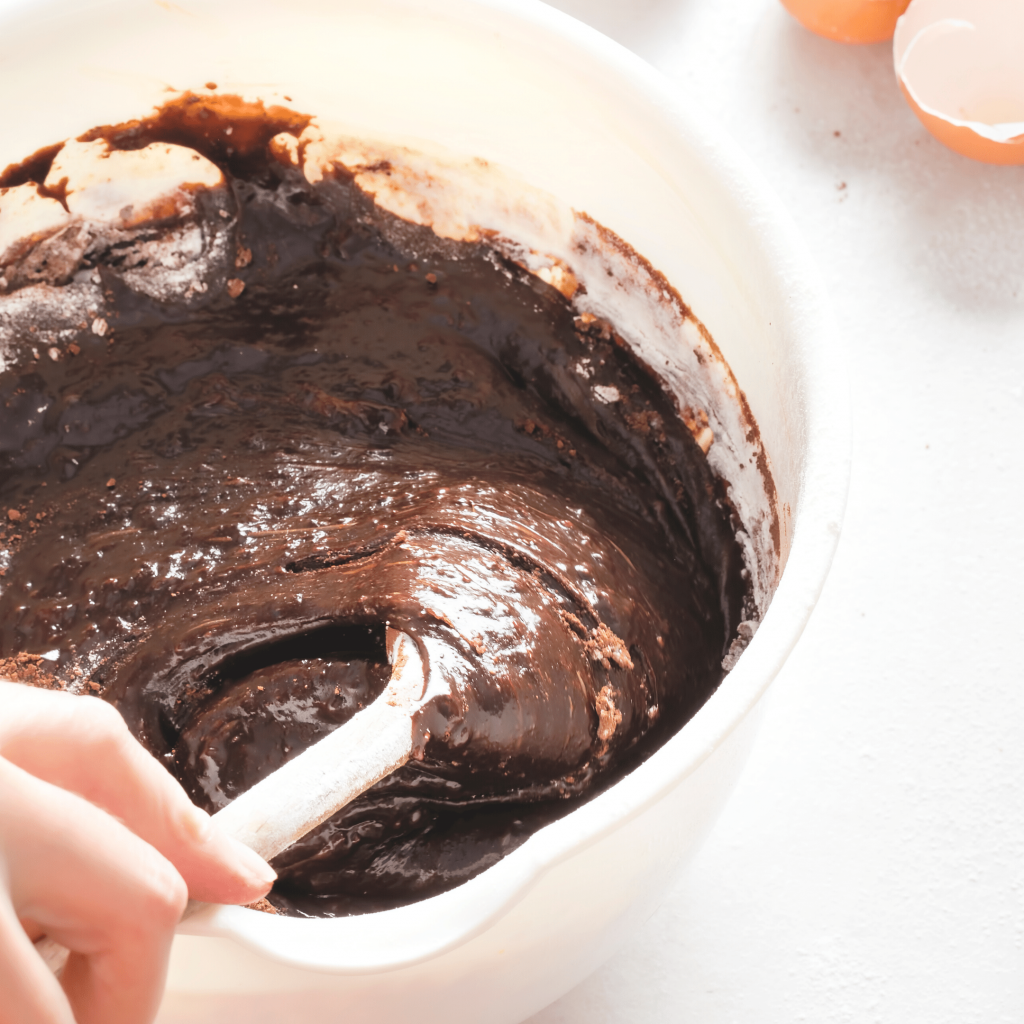 Hershey's cocoa powder and chocolate chips give this chocolate banana bread a deep chocolate flavor and when it starts to bake, everyone in the house just get so excited when the amazing smell starts to fills the house. This is also one of the reason to bake this bread and it comes out so moist and oh so delicious.!
For more Chocolate goodness , checkout Dark chocolate cake, Malt cake or Fudgy Chocolate Brownies.
Mix-ins & options for Banana bread
Chocolate chips
Dried and roasted fruits
Coconut flakes
Some spices like cinnamon or nutmeg
Colorful Sprinkles or powdered sugar
Butterscotch chips
Cinnamon chips
Nutella
Peanut butter
Zucchini
Frozen or canned berries
Pecans , raisins and walnuts
Banana bread storage:
Chocolate chip banana bread recipe makes one loaf. This recipe is so friendly that you may use three or four bananas according to your family's love for bananas. Also, you have liberty to use
either white or brown sugar to make it extra healthy. Whatever combo you choose, this bread would finish so fast that you could consider doubling the recipe specially if you want to freeze it or share it. Banana bread freezes beautifully in individual slices by wrapping them with some
cling film and placing them into an airtight container in the fridge and can be stored for up to 3 months. This is my forever go to recipe when I need some banana goodness.
Some more Easy Desserts:
Chocolate chip Banana Bread
Chocolate banana bread is one of the quickest recipes. Overripe bananas are simply mixed with some pantry staples you already have in your hands and Voila! your super moist and mildly sweet banana bread is ready.
Ingredients
1

cup

All-purpose flour

125g

1/2

cup

Unsweetened cocoa powder

60g

1

tsp

Baking soda

6g

1/2

tsp

Baking powder

2g

1/2

tsp

Salt

3g

3/4

cup

Brown sugar

150g

2

Eggs

room temperature

1/2

cup

Butter

room temperature (113g)

3-4

Ripe bananas

11/4 cup puree about 300g

4

oz

Sweet chocolate chip

120g

1

tsp

Vanilla extract

5g
Garnish:
1/2

cup

Chocolate chips/chunks
Instructions
Preheat the oven to 350°F (180°C). Lightly grease a 9" x 5" (23cm x 13cm) loaf pan. Line the bottom and sides with butter paper.

In a bowl mix flour, cocoa powder, salt, baking powder and baking soda.

In a small bowl, mash the ripe bananas with a fork or beater.

In a large bowl, using an electric handy mixer, mix butter and sugar together until creamy. Add eggs and mix well. Add vanilla extract in the mashed bananas.

With mixer on low speed or with the help of spatula add the flour mixture from step2. Add and stir chocolate chips.

Pour the batter into the prepared pan and sprinkle with chocolate chips on top. Bake for about 50-60 minutes or until a toothpick inserted into the center comes out clean. Let bread cool in pan for 10 minutes and then cool completely onto a cooling rack or just enjoy the hot slices.
Notes
Nutritional facts ; 1 loaf
Calories:2839 , Fat:142.3g, Saturated Fat:88.4g, Unsaturated Fat:0.0g, Carbohydrates:376.1g, Sugar:209.6g , Fiber:30.8g, Protein:46g, Cholesterol:596mg, Sodium 3333mg, Potassium 3027mg, Vitamin A 123%, Vitamin C 51%, Calcium 45%, Iron 100%, daily percent values are based on a 2,000 calorie diet.
Recipe Credits: Home Cooking Adventure
Pro Tips:
As with the quick breads don't over mix.
Make sure your banana are fully ripened (black banana)
Careful with your oven temperature as it varies according to oven type .
Related Posts:
---
Stay Connected on Instagram:
Did You try this recipe? Let me know in the comments or Tag me on Instagram @the_cravingzoneor use the Hashtag #cravingzone
---